Another day, another booster - so it seems. As this "pandemic" continues so does the amount of boosters and vaccines that are coming out. As of recently, Omicron is the new variant that has the spotlight. Although the symptoms and effects of Omicron are of the common cold, the government is rolling out a strain specific vaccine in March to help combat this devastating COVID-19 variant that has a total of 0 direct mortalities.
According to Trevor Bedford, computational virologist and professor at the Fred Hutchinson Cancer Research Centre, "Omicrons closest sequences are back from mid-2020 - so over a year ago". Originating in South Africa, the COVID variant shares similar symptoms to COVID-19. These symptoms include but are not limited to fever or chills, cough, shortness of breath, muscle or body aches, headache, sore throat, and congestion. So basically all the same symptoms as the common cold.
Now let's take a look at the statistics for Omicron. Cases of the variant continue to skyrocket, but hospitalizations and deaths remain much lower by comparison – another sign that Omicron is less deadly than the previous strain, but still deadly enough to need a vaccine that is mandated? According to Anthony Fauci, MD, director of the National Institute of Allergy and Infectious Disease, the 7-day daily average of COVID-19 infections is 240,000 – an increase of 60% since the end of December, 2021 although Hospital admissions have only increased by 14% at 9,000 per day. Deaths are averaging 1,100 per day, a decrease of about 7% (3). Keep in mind, hospitals across the world consider people who already have severe health problems that then died from COVID to be COVID deaths. So even if you have suffered a gunshot wound and tested positive for COVID, your death would be considered from COVID, not the bullet and while this may be an extreme example, the much more common ones involve people at old ages or with conditions that left their immune systems compromised anyways. In other words, COVID was just barely the tipping point for most of these cases and resulted in extremely skewed data.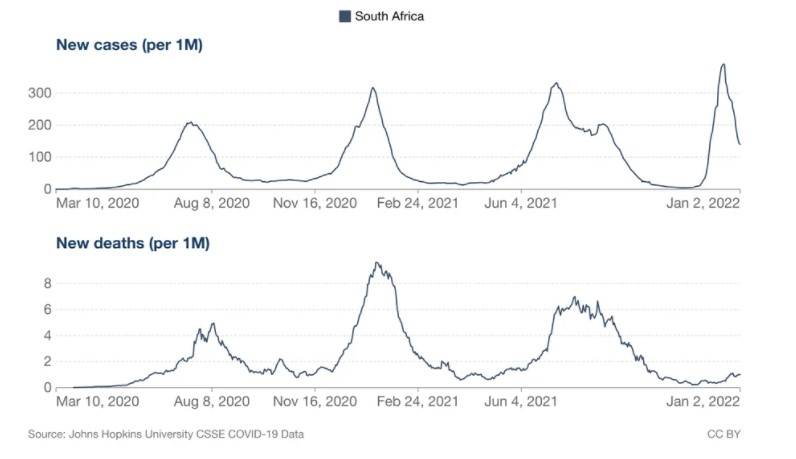 According to University of Saskatchewan Epidemiologist, Nazeem Muhajarine, the spreading of Omicron variant means that those who are double vaccinated are no longer fully vaccinated. Due to the COVID-19 variant's ability to evade vaccine-induced immunity means everyone needs a booster shot, meaning 3 shots total. "The two-dose (or) one-dose primary series of vaccines doesn't really mean that you are fully vaccinated," he said. Although scientists are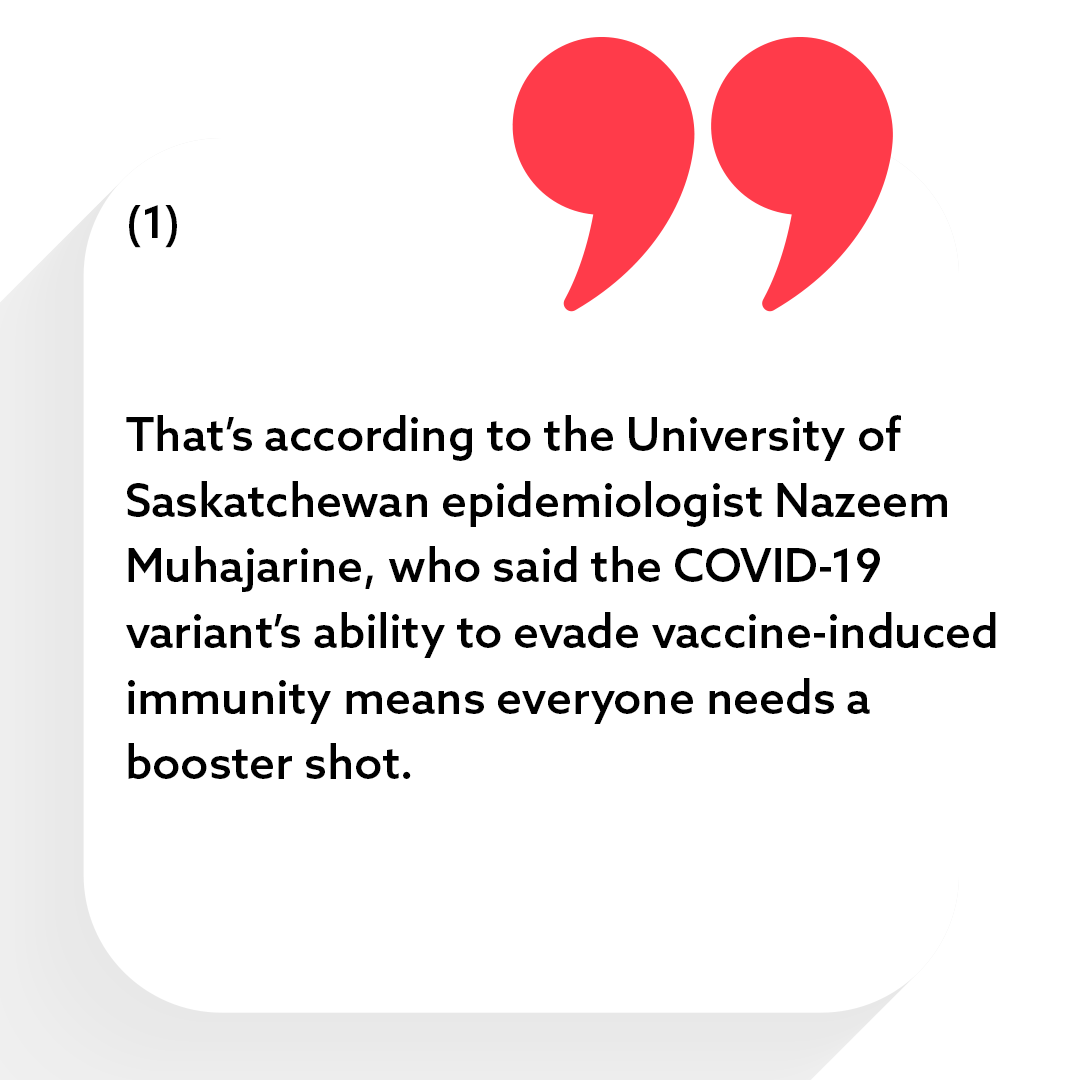 still studying the strain and its severity, Nazeem still suggests that people should take pre-emptive action and get triple vaccinated. Furthermore, according to data from the U.K Health Security Agency, two doses of the Pfizer's or Moderna's vaccine are only about 10% effective at preventing infection from Omicron 20 weeks (5 months) after the second dose.
Director of CDC, Dr.Rochelle Walensky, said that the current COVID-19 vaccines "may not prevent infection" according to current collected data. She suggests that people "continue to wear masks to prevent the infections overall". Although Wilensky openly says the vaccine does not prevent infection, she continues to advise to get vaccinated and a booster to prevent death as you are "20 times less likely to die from COVID than the unvaccinated." After doing more research on this statement it led to a
study done in Texas
which concluded that the unvaccinated are 20 times more likely to experience covid-19
associated
deaths than the fully vaccinated. The data that was collected was from September 2021 to October 2022. Keep in mind that associated deaths in hospitals means that a patient that passed away due to a bullet wound, but tested positive for COVID-19, is deemed death from COVID-19.

Let's go ahead and compare the statistics of Omicron vs Delta. According to USA Today, here's how the numbers break down. 74% of hospitalized patients with Delta needed oxygen therapy while only 17% of people with Omicron needed it throughout the entire wave. The median for staying at the hospital prior to Omicron was 8 days, it is now 3 days during the Omicron wave. Most importantly, the death rate dropped from 29% to 2.7% with Omicron. Keep in mind these statistics are from South Africa, where Omicron originated. The vaccination rate in South Africa is only 26.7%.

On January 10th, 2021, Pfizer CEO, Albert Bourla, said that two doses of the COVID-19 vaccine is not enough to prevent infection of Omicron, and that the original COVID -19 vaccine has also lost some of its efficacy of preventing hospitalization. Bourlan states that "The two doses, they're not enough for Omicron". Not to worry, Bourla also told CNBC on January 10th that they are in the works of a variant specific vaccine for Omicron, set to release in March, 2022, though he said it's not clear whether it will be needed or not.

At the end of the day, with every new strain and variant that comes out the government will roll out another vaccine or booster or social mandate to "combat" the non-emergency situations. Although the Omicron strain of COVID-19 is not deadly, it's still real and spreading at record rates. It's important that we take the basics of preventing infection seriously by washing our hand constantly, eating healthy and exercising on a daily basis to boost our natural immunity. Vaccinated or not, these are all daily practices that we need to implement.